Description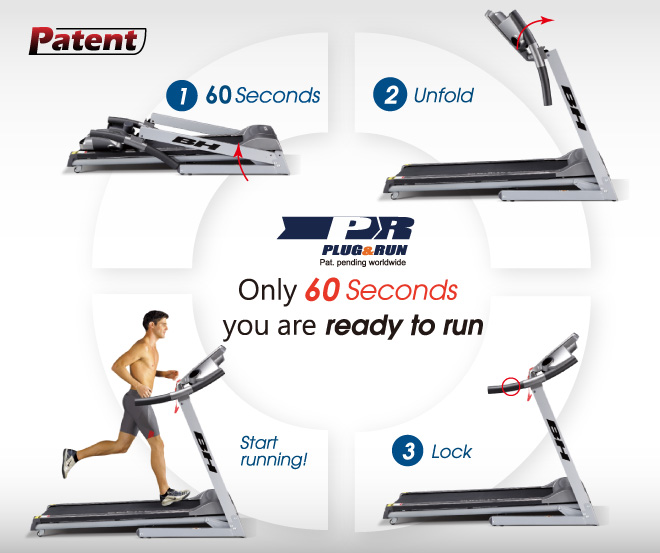 Semi Plug&Run system
Patent!
Only 90 seconds, you are ready to run!All you need to do is unfold, lock both tubes and console then starting to run in just 3 steps.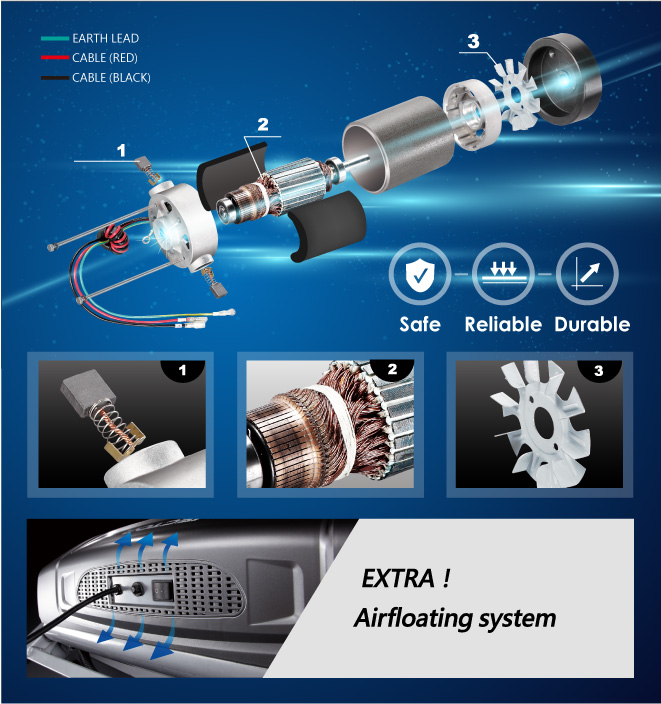 BH Green Efficient Motor
The professional Green Efficient Motor is built in accordance with EU regulation. The brush, bearing, and steel axle make the motor more reliable in high speed.
What makes treadmill motor more durable:
Fine brush: high quality carbon brushes designed to achieve improved reliability.
Cooling fan: to make sure the motor performs efficiently at slower speeds and increase overall motor life and reliability.
Motor coil: equipped with bigger size of wires to get more stable current.
EXTRA!Airfloating system
To produce more the air circulation to keep the motor cooler.
Broadside Cushion System

Special designed cushion can protect
motor and running board and provides
better shock absorption at any level
of elevations.

 
 Multiple Accessory Trails
Equipped with 2 water bottle holds, 2 big
rack and 1 iPad rack to keep all your
necessities within arms' reach.
 
12 Pre-set Program

Each workout will help you achieve
maximum performance with preset
speed, incline, and time settings.

 
SDS System

A safety system equipped with hydraulic
cylinder keeps the running board to
descend at a slow speed and prevents
injuries

 
Large Number Display

The color scheme of the LCD screen has
been perfects by our specialists,
improving significantly the clarity and
visibility of the display.

 
 Easy Step-on Folding
With the most convenient design,
hydraulic cylinder at the lower
space, users can easily unfold
the running deck by just
stepping on it.

Anti-Static Running Belt

Speed & Incline Instant Keys

 

Contact Pulse Measurement

 

Multipoint Shock Absorption

 

12 Levels of Incline

 

Low Running Deck Design
Specification:
Motor
1.5HP / 2.5 HPP
Speed
1 ~ 16 km/hr
Incline
12 l evels
Running Surface
131 x 44 cm (LxW
Monitor
5″ Large blue backlit LCD monitor
Programs
12 pre-set programs / 1 Manual / 3 Target Setting / Eco Mode / Body Fat
Instant Speed Keys
6 / 8 / 10 km/hr
Instant Incline Keys
6 / 9 / 12 levels
Unfolded
159.5 x 75 x 154 cm
Vertical folded
125 x 75 x 154 cm
Weight
60 kg
Data Display
Time / Speed / Distance / Incline / Calories / Body Fat / Pulse